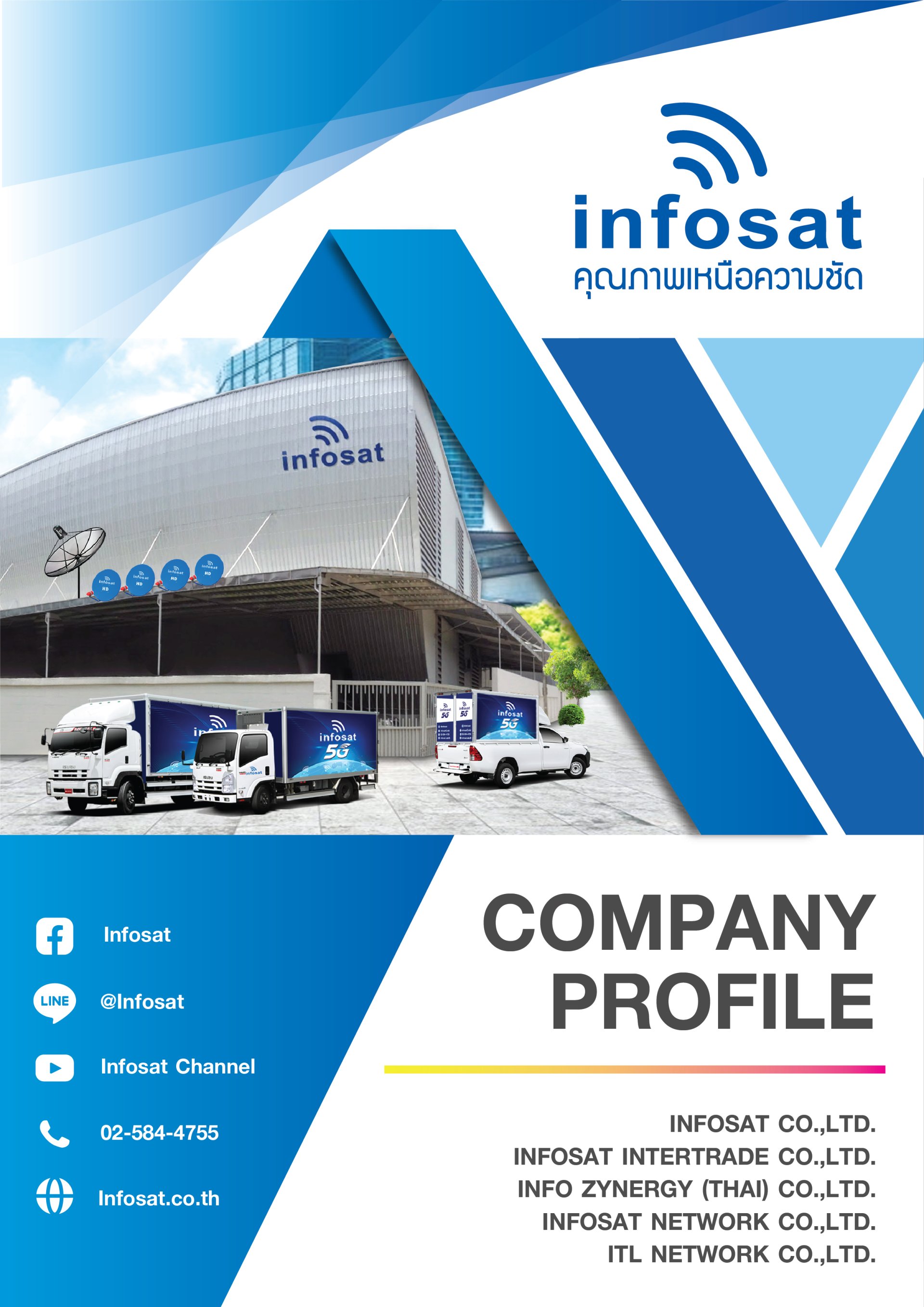 Infosat Co., Ltd. has been established in 1996. Mr. Niran Tangpiroontham, the founder sees the opportunity in the Satellite Industry together with his love and passion in working with the products. Infosat has begun its business in the trade of satellite dishes and satellite receiver equipments since 1996.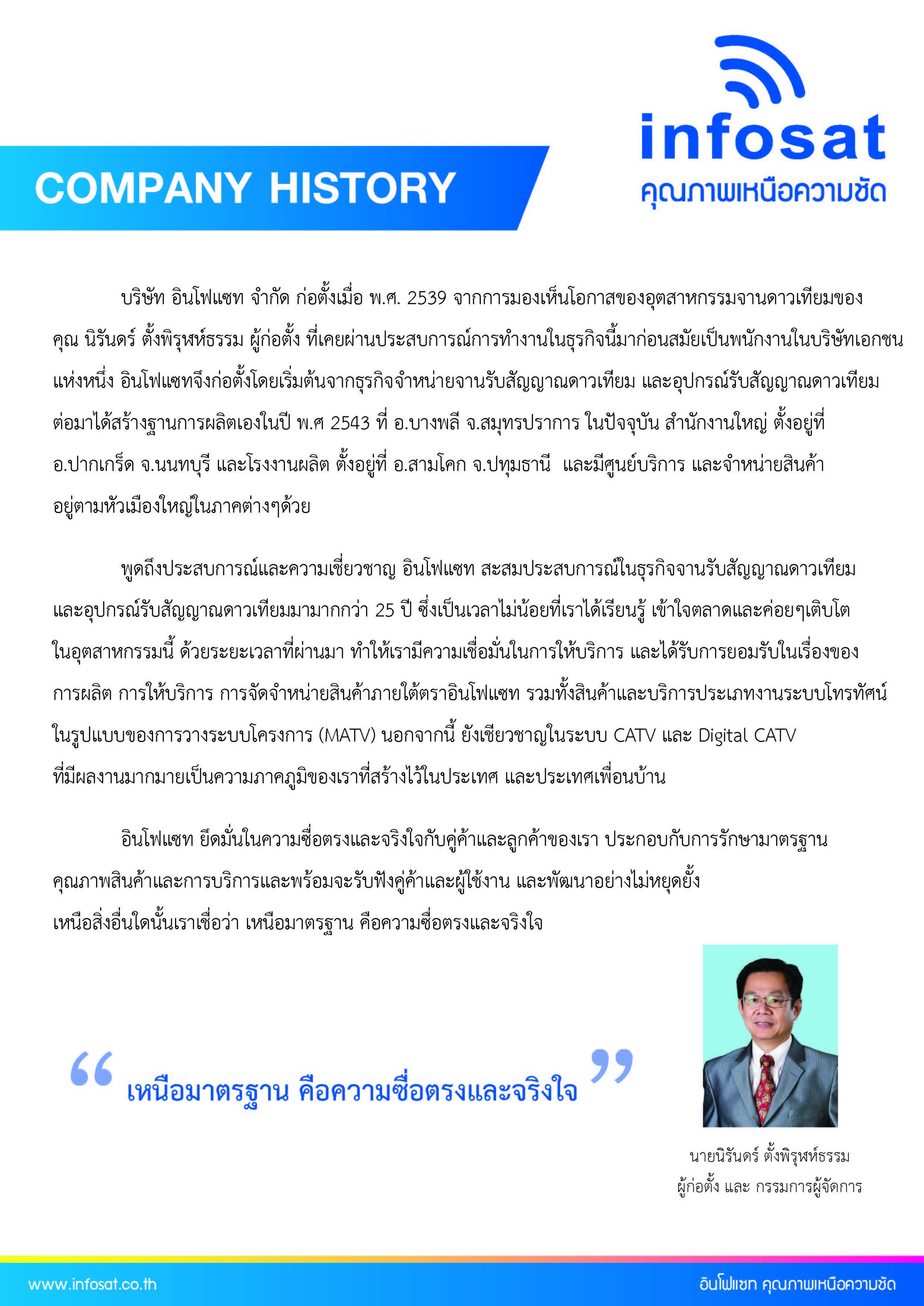 In 2000, Infosat has established (built) own manufacturing plant at Bangplee District in Samutprakarn Province. Currently, Headquarter in Pakret District, Nonthaburi Province and a manufacturing plant in Samkoke District, Nonthaburi Province. And To serve and service our client, we have many services and distribution centers in many provinces throughout the regions of Thailand.
Talking about experience and expertise, Infosat accumulated much experience and knowledge in the satellite (Receiving) Dish and satellite Receiver equipment business for more than (over) 20 years. We have in depth knowledge and technical expertise in every aspect of satellite dish and have been accepted and trusted to manufacture for many reputable brand in Thailand.
Including products and services in TV system for large scale projects, building, hotel and apartment MATV system implementation, moreover we are specialized in CATV system in both analogue and digital system. We have many successful portfolio in both Thailand and neighbouring country as our guarantee of quality.
Infosat, we value in honesty, integrity and sincerity with our partners and our customers as well as to maintain our standard in product quality and services. We are ready to listen to any suggestions and improvements. All in all, we believe that above all standard is honesty and sincerity.